Sailing with Islay Mist Sailing Charters from Sointula BC.
Posted On June 26, 2014
We had a wonderful 2 days on the water  with Islay Mist Sailing Charters  out of Sointula BC.  We were on an adult sailing course with the focus on safety and basic sailing skills.  Captain Jim taught us what to do when there is a person overboard and how to bring the boat back around to the same spot where someone went overboard.  He also taught us how to avoid running over the MOB while we are trying to rescue him/her- really important information.
We learned how put sails up,  how to anchor safely and  how to tie lines and  finish off the ends of the lines neatly.  Jim taught us  about tides and currents and how important it is to understand what is happening out there in order to stay safe.    Highly recommnended for anyone thinking of taking out their own sailboat!
If you don't want to learn how to sail- you just want to sit back and enjoy the ride, Jim will take you out for a few hours or as long as you want.   Wouldn't  it be exciting  to experience the thrill of  sailing on a windy day  in Broughton Strait on a beautiful sailboat?    The Islay Mist is a fully restored 1971 Pearson 39.
If you want to know more about the boat and how to go sailing with Islay Mist, please see their website.  www.islaymistsailingcharters.com  Or, contact us at Malcolm Island Inn and we will help you make the arrangements.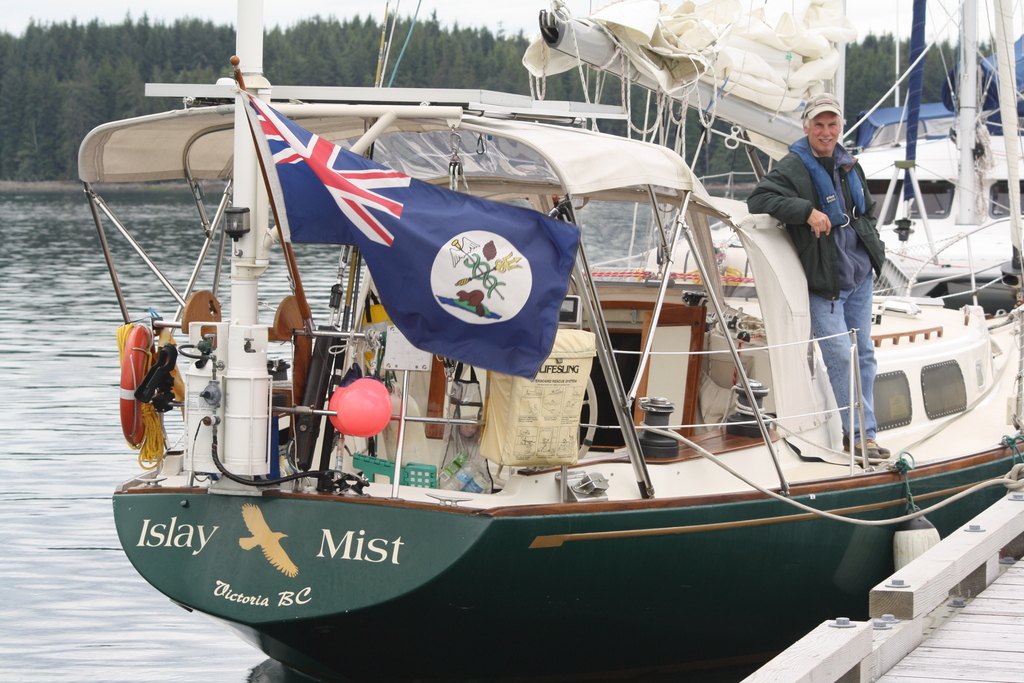 Lesson on how to set a safe anchor.
The pointer keeps track of a person overboard so the person steering the boat doesn't run him/her over on the way to rescue them.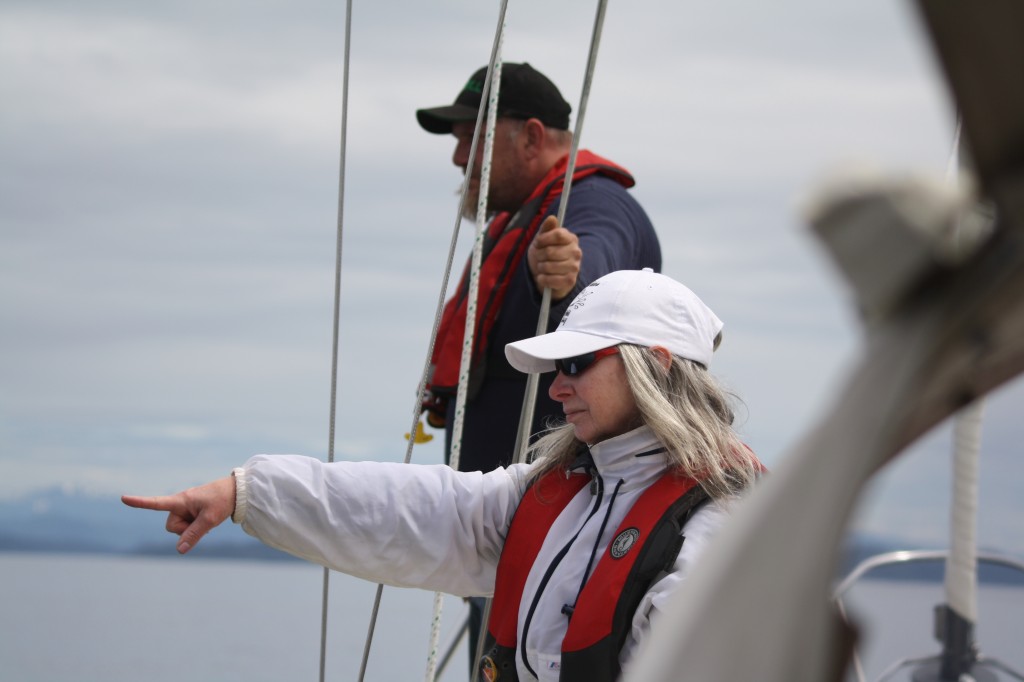 How to wrap  the ends of your lines and keep them  from fraying.