Discover Sointula Weekend
Posted On October 24, 2013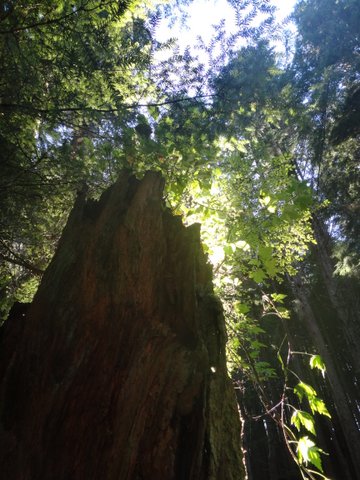 Discover Sointula Weekend – November 15, 16 & 17th, 2013
Malcolm Island Inn is excited to tell you about the upcoming 37th annual
Sointula Winterfestival Weekend.
www.sointulawinterfestival.com
This weekend is going to be so much fun! We start off in the Whale's Rub Pub on Friday night with a performance by John Gogo.
"John Gogo sings and writes with a style reminiscent of the best elements of folk, country and popular songs- kind of like Chris Isaak meets Lyle Lovett".
"…..One of the most talented singer-songwriters this area has ever produced."
This performance starts at 7 pm and there will be a box for donations.
Saturday from 10 am-4 pm is the Winterfestival craft fair featuring beautiful local art, crafts and delicious hot lunches.
Saturday from 1-4 pm there will be a beginner Zentangle workshop with Barb Round. Cost is $40. For more info email barb.czt@gmail.com
Saturday- 9:30 pm- bring your dancing shoes to the Whale's Rub Pub! The TJBs will play live disco funk dance music that will knock your socks off! There is a $5.00 cover charge for this show.
Sunday- 10 am- noon- Paula Wild and maritime historian Rick James will be doing a FREE talk and PowerPoint presentation about their respective books.
Paula's new book is titled "The Cougar". Rick's book is titled "Westcoast Wrecks and other maritime tales.
Sunday noon: delicious hot lunch by "end of the Road" catering the the FO Hall.
Sunday- 1-4:30- Beginners Zentangle workshop with Barb Round. barbroundct.weebly.com
Sointula is a perfect place to come if you need a change of pace or need to recharge your batteries after a stressful week. It is easy to get here and very affordable!
You can explore the miles of beaches and hiking trails of Malcolm Island. We are a pet friendly hotel and Malcolm Island is the perfect place to take your dog for long rambling walks.
We can arrange for a traditional Finnish sauna for groups up to 4 people or a nice relaxing massage. The local museum will keep anyone busy for hours discovering the rich history of our town or, perhaps someone in the group wants to go fishing or pull up the crab traps and bring home their dinner. We can also arrange for classes in rug hooking or you can have a private palm reading with a local reader.
There is a pub on the premises with its own library if you like to read vintage books. Sointula is a quiet little village with lots of character(s). We think you will thoroughly enjoy your stay.
Accommodations: Most of our rooms are on the beach overlooking Broughton Strait. We have rooms with kitchens and/or patios. Some rooms have gas fireplaces and all have great views. Our rooms run from $60 per night to $120 per night and most of them sleep 2 people with the possibility of a single bed included. For our Discover Sointula weekends the second night is half price & the third night is free! So, bring your friends and have an affordable road trip to Sointula.
How to get here: only 2.5 hours north of Campbell River
Leave Nanaimo at 1:30 – catch the 6:40 ferry from Port McNeill- arrive at 7:10
Or leave Nanaimo at 4 pm and arrive in Port McNeill at 9:00- catch the 9:30 ferry-arrive at 10 pm and go to sleep with the sound of the waves lapping on the beach.
How to get home: Ferry leaves Sunday at 7:20 am, 11 am, 1:45 pm, 4:35 pm, 7:10 pm, 9 pm. Weekdays the first ferry leaves a 7:55 and then follows the above schedule. Please check on the BC ferries website for any changes to this information. You can easily leave your car in Port McNeill and walk on the ferry. We are one block down on the left.
Malcolm Island Inn- www.malcolmislandinn.ca 250-230-6722
Facebook: www.facebook.com/islandrooms