Valentines Day is coming! Why not spend a romantic weekend in Sointula? We have karaoke, music, casino, a romance party, great views and lots of fun! Come on over!
Posted On January 22, 2014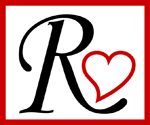 Malcolm Island Inn and Whale's Rub Pub invite you to a
                                                       Valentines Day party and Romantic weekend in historic Sointula BC.
Friday February 14th a trained 'Romance Consultant' from the Romance Shop in Courteney BC will have her shop set up in the Whales Rub Pub.  Check out their Facebook page at:  The Romance Shop. If you have special orders for Christa, give her a call at  250-338-0669.  She will be staying at the Malcolm Island Inn so if you can't make it Friday night call her and make an appointment to see her on Saturday.
This is an initial  fund raiser for an off leash dog park in our community  so please come down and support us. The Romance Shop will donate 15% of sales to this fundraiser.
The Romance Shop  will be opening in the pub at 4:30 pm.  Women only until 8 pm and then everyone welcome.  Sorry guys, you'll have to wait until 8 pm to come in the pub that night.  We will also be having  Karaoke  starting at 8 pm  so practice your favourite songs and come on down.    There are room specials for the weekend- winter rates for the first night and second night is  half price.  See our website for rates-www.malcolmislandinn.ca
On Saturday, spend a leisurely day exploring Sointula and then head over to the Casino fundraiser hosted by the Lions and the Rec Association:
http://malcolmislandinn.netfirms.com/wp-content/uploads/2014/01/Casino-Night-Poster1.pdf
You will need advance tickets for the Casino, so if you are coming from out of town please plan on buying tickets early or let us know and we'll get some for you.  There is local live music Sat. night at the Casino. You can walk back to your hotel room and enjoy the amazing view.
Spend another romantic night in your room listening to the waves lapping (or crashing) on the beach and head home on Sunday.  What a great weekend!
Call 250-230-6722 for more information or reservations.